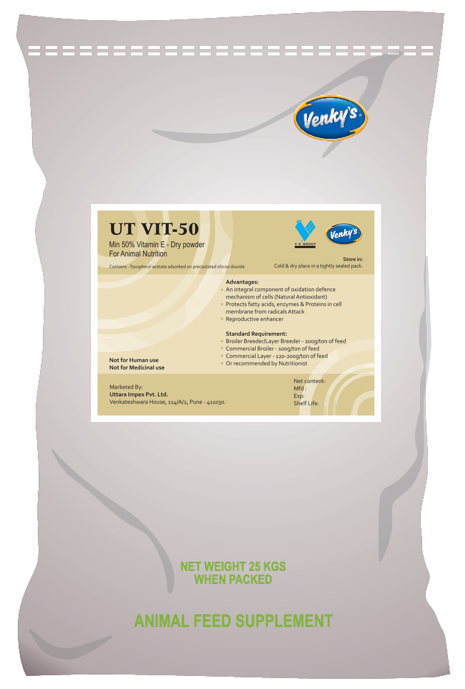 Min 50% Vitamin E – Dry powder
To utilize the optimum potential & effective immunity system UT VIT-50 is an advance vitamin E for poultry nutrition.
Contains- Tocopheryl acetate adsorbed on precipitated silicon dioxide
Advantages:
An integral component of oxidation defence mechanism of cells (Natural Antioxidant)
Protects fatty acids, enzymes & proteins in cell membrane from radicals attack
Reproductive enhancer
Packaging:
10Kg & 25Kg bag.
Storage:
store in clean & dry condition, protected from light. Avoid source of combustion.


Shelf life:
The product is stable at least 2 years if store under recommended conditions in unopened original bag.
*COA available.